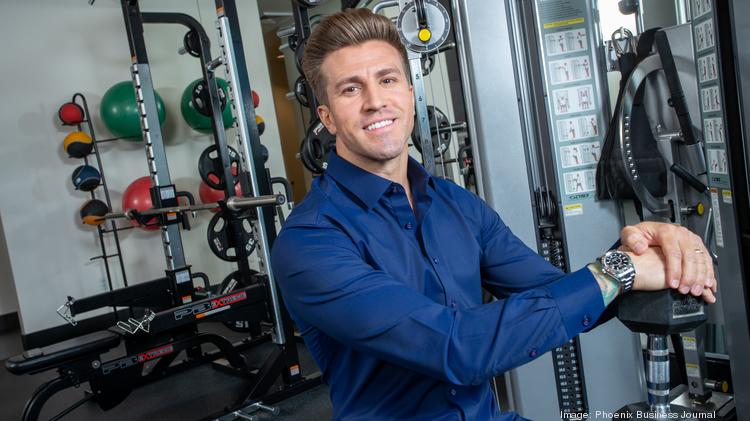 When the Covid-19 pandemic hit, most companies had to change how they operated and in many cases had to drop some benefits and programs, but AvAir, a Chandler-based aviation parts provider, went out of its way to ensure that its health and wellness plan stayed part of its employees' lives.
Before the pandemic, AvAir's approach to employee wellness included group and one-on-one sessions with a personal trainer, consultations with doctors and meal prep from a local company.
"At AvAir we work long hours and it can get stressful," said Max Masterson, the company's vice president of sales. "It is our job to make employees feel comfortable and healthy."
The company's approach to health and wellness is more than just a perk, Masterson said. It has become a lifestyle of the employees, with the majority of them taking advantage of the benefits and making them part of their daily lives. AvAir is this year's Healthiest Employer winner in the micro-size company category.
So when the pandemic hit and the AvAir offices closed, Masterson said it was a goal from the leaders of the company to find a way to get back into the office and to get these programs up and running again.
After about a month of working from home, AvAir was able to come back to their offices in the spring of 2020. Having 200,000 square feet and less than 100 employees, Masterson said it was easy to socially distance at the office. Temperature checks for employees and guests became mandatory and there were increased cleaning protocols.
AvAir then worked with its personal trainer at Scott's Training Systems on how to hold classes again. The team used apps to work with the personal trainer and to do group workouts. Masterson said it was good just for everyone to be able to interact with each other like they did before, even if it was over an app.
AvAir even kept its partnership with DiLandri Family Foods to provide nutritious food options for employees. To reduce the risk of spreading the virus, meals would be prepped when employees weren't at the office but then could be picked up the next day.
"Our employees take full advantage of the programs available and put an emphasis on their health," CEO Mike Bianco said.
Not only did AvAir retain all of its employees during the pandemic, Masterson said it also even hired a few new ones. He credited the company's wellness benefits as one of the reasons why people stick around.